Wasp Nest Removal Isleworth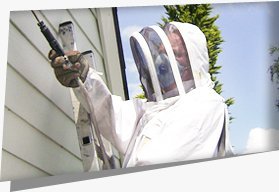 WNR Middlesex offers superior wasp nest control services in Isleworth. This means that we can offer a truly unique and immediate response whenever you contact us. Our highly trained and committed pest control technicians are accessible seven days a week which means we can guarantee a visit on the same day you book an appointment. We operate a wasp nest removal service in Isleworth and Osterley daily. Our experience has told us that it is only a professional and reliable and attention to risk and safety during the process of wasp nest removal that will ensure absolute satisfaction with our clients. We are equipped and skilled to work in all environments whether it is a domestic or commercial environment.
Contrary to their size, wasps continue to cause massive problems to domestic as well as business settings. At best they can be a minor irritation and cause anger and anxiety. But more often than not, their presence can lead to restricted outdoor enjoyment, hampered business processes and at worst of all, fatalities. Even one wasp can cause quite a problem. Wasps have complex social systems and if a lone wasp feels the nest is threatened it can contact the nest using alarm pheromones – this in turn could lead to an attack by the whole colony.
WNR Middlesex recommends wasp nest removal in Isleworth should be left to skilled professionals. Nests themselves are often difficult to locate and hidden away in cavities. Wasps themselves can be irritable, and unpredictable. People themselves have varying reactions to these wasps. For some it is a painful sting – to others it could trigger anaphylactic shock which could be fatal.  Both children and adults could be allergic to the venom in a wasp sting leading to a response that if not treated in the correct way could lead to fatality.
Wasp Nest Control In Isleworth
Wasp nest removal through WNR Middlesex is fast simple and safe. Throughout the whole process your safety is our priority. Simply contact us via the telephone number above or fill in the contact form.Before the wasp nest technicians take any action they will carry out a risk assessment. This will include:
Identifying the nature and source of the hazard
Determining who the hazard could effect and to what degree
Evaluation of the process needed for termination
Requirements will be in a written assessment
Most importantly we will involve you in the process so you are aware of what is happening at all times. Following the extermination we will leave you with the completed risk assessment, and a summary of any actions taken
Wasp nest Infestation In Isleworth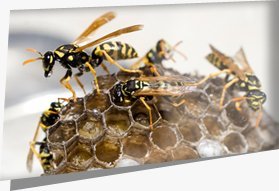 Following the initial risk assessment we can begin taking action against the yellow and black peril. The first task for our pest control technicians in order to facilitate wasp control will be to locate the entrance of the wasp nest.  WNR Middlesex uses a specialist pesticide which can only be applied by registered Wasp control companies. This powder works very fast – usually within a few hours. But we do recommend distance is kept from the nest for a period of 24 hours to ensure optimum effect.
Our success rate has been so good that we can say that almost 100% of cases will only need one visit. If however, there is a need for one further appointment to totally terminate the colony WNR Middlesex offer this second visit for free.
To book a same-day appointment with a wasp nest removal technicians in Isleworth- or if you need some free friendly advice, call us now.
External Links: